I have known Jerusa Strickland since 2011 when I joined my September Sweeties mom group! Jerusa is a rockstar mom of four and kicking butt with her Beachbody transformation!
Jerusa is wear the look "Berries" on her eyes, cheeks and lips.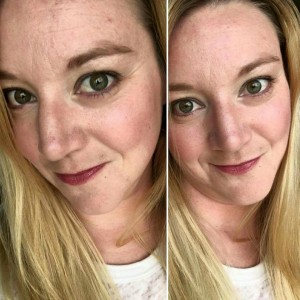 Highlight: #moonstone; a neutral toned highlighter with slight shimmer


Mid tone: #silversatin; a cool grey tone with slight shimmer

Accent: #mysticplum; a purple tone with slight shimmer

Cheeks: #boldberry; a warm pink 

Lips: #whippedberries; a pink-berry tone with slight shimmer
Jerusa, You lead by example and are touching lives of so many! You set goals and make things heppen. Your dedication and determination is incredible! Watching your transformation is inspiring! Thank you for being a model!
Everyone can follow her journey below:
https://m.facebook.com/The-Daily-Struggle-with-Jerusa-1532384137053691/