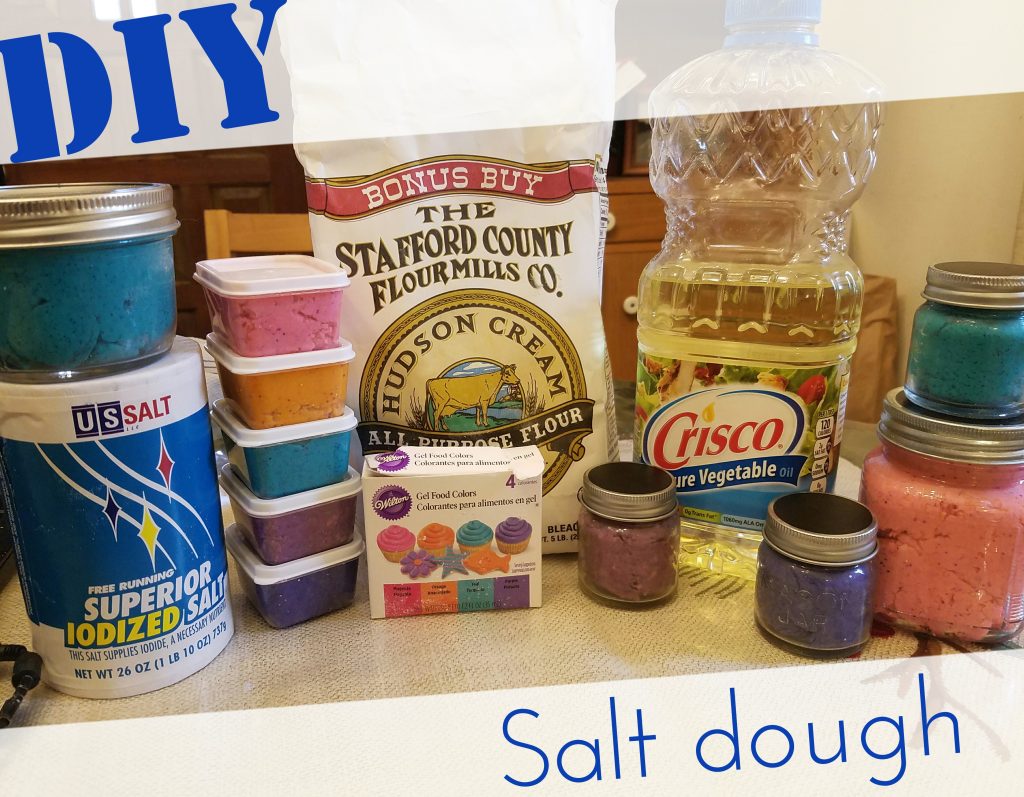 Let's be real. Playdough is expensive. We buy playdough for the little gadgets and gizmos- but if your kids are anything like mine… you lose 1/2 of the dough everytime. This is an easy "Salt dough" recipe. It takes less than 10 minutes to make, and less than 5 minutes if you have a dough mixer. All of this can be acquired at the Dollar Tree with the exception of essential oils.  I doubled the recipe for a metric ton of sparkly dough.
Recipe: Dollar Tree items noted by $ symbol.
3 cups flour $

1 cup salt $

1 cup water

3 T oil $

Air tight container(s) $
Optional:
Food coloring $ (can be found at dollar tree, but it varies.)

Glitter $

Essential oil
Start with oil, water, and first cup of flour. Add the flour in stages. If you have a stand mixer, just throw everything in there, literally everything this recipe calls for, turn it on and walk away.

I

separated the dough prior to this glorious photo-op but this is the consistency you want it.
if you are mixing by hand, once you get to this stage feel free to add food coloring, glitter and/or essential oils. I would suggest using some gloves or put some bags on your hands because this will get wild and messy.  I added the remaining ingredients in my Ninja Mixer because I am making so much. Also, lazy. Start with the color and the glitter, then add your dough. If you are doing multiple colors, make sure to separate obv Add dough, quick spin cycle Much wow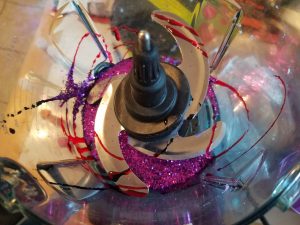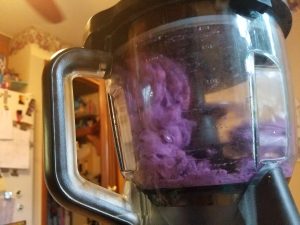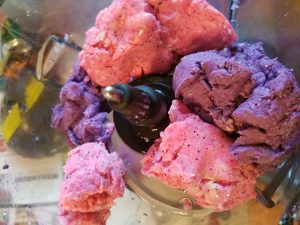 So, because I live the ever so busy, ever so distracted mom life, I forgot to take the "final product" of the purple. This is what purple and pink looked like though. I basically did a quick pulse of these two after I took this picture to create a swirling colorful surprise. This is so you can at least see what the consistency  was. OOOOOOO wow.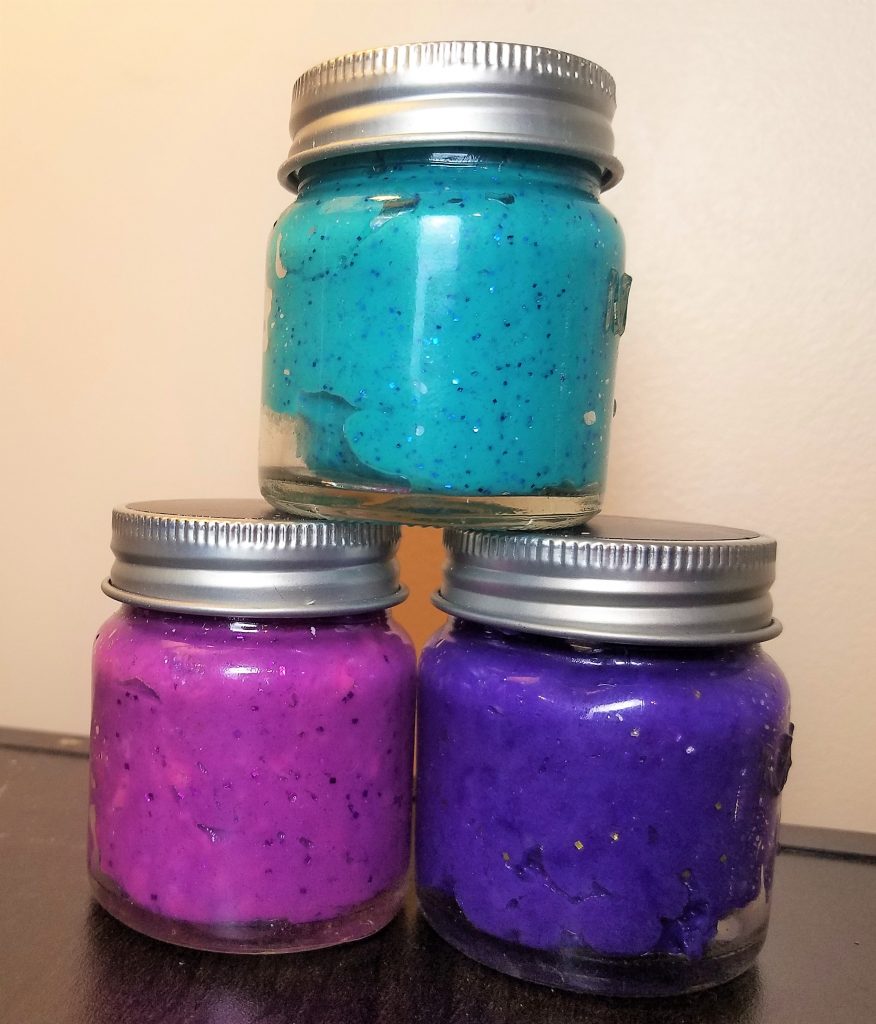 So there you have it. The dollar tree is is wonderful for any kind of container like this. This project is great to do with your kids, but they might get bored with it. Our girls are great to help out. If you have any questions let me know! I hope you have fun with this!
<3 L