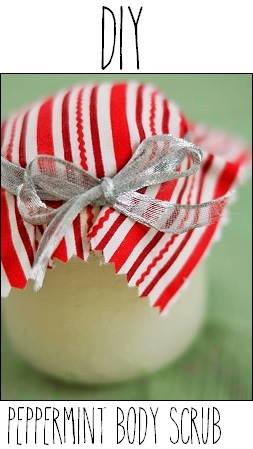 I know it's past the holiday season but this exfoliating sugar scrub is awesome for any time of year! I am a sucker for sugar scrubs. It is also SUPER easy to make!
Things you will need:
Granulated white sugar
Baby oil (any type of oil is fine, I just prefer baby oil)
100% PURE Peppermint essential oil
This is all about eye balling it. I don't have time to measure things. Seriously, all you do for this… are you ready? Combine the sugar and oil into a mixing bowl. You want there to be enough oil that the sugar is wet, but not SO much oil that the sugar dissolves. Once you figure out a consistency that you like add about 5-10 drops of the peppermint oil. Now, this stuff is strong smelling. You might have to add the oil, stir, and then come back to it.
This stuff is great though, seriously. It can be used ANYWHERE. I have sensitive skin and I even use it on my face. The peppermint is awesome too because it is really invigorating and helps wake you up in the morning!! Let me know if you make it what you think!