I tend to go for more vibrant or gothic looks, and Sugarpill Cosmetics is undoubtedly my favorite eyeshadow brand for achieving this. It was originally adapted from stage makeup used in flamboyant drag shows, and as such, it has incredible staying power under an immense range of temperature, weather conditions, and lighting!
I already had the Heart Breaker Palette and Burning Heart Palette, which are very saturated, richly-pigmented hues. I decided to pick up the newer Cold Chemistry Palette as the colors would be better suited to all the gothic looks I've been wearing lately.  That said, these eyeshadows (like anything else with Sugarpill) take on a different appearance when applied dry or wet, so you can just as easily create everyday looks with this palette despite how rich the shadows appear.  The shadows are also available individually, although it's a much better value (if interested in the set) to pick up the palette.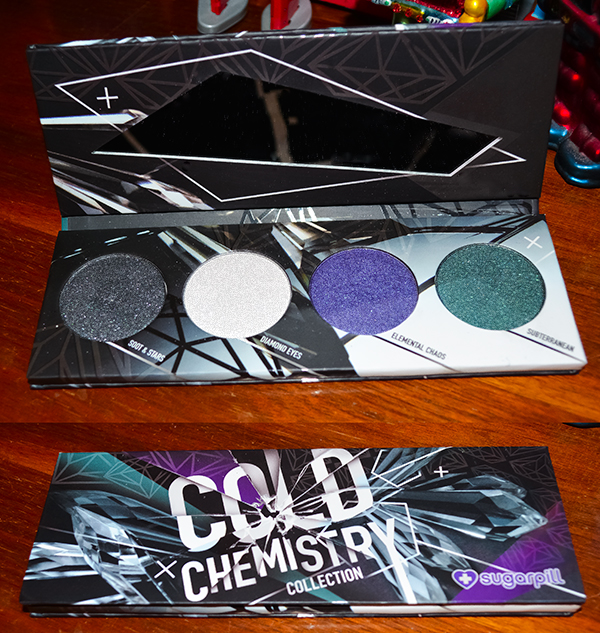 I used the Urban Decay Eyeshadow Primer and my Sugarpill Brush Set to create this look.  The inner corner is Diamond Eyes, blended into Elemental Chaos and finally the teal Subterranean used at the outer edge of the eye and blended around the top inwards. I used Soot & Stars with the small precision eyeliner brush underneath the eye. It all went on cleanly and I was impressed with how the colors subtly changed based on the angle and lighting. I finished it off with the Kat Von D Tattoo Liner in Trooper, plus Givenchy Noir Couture Volume Mascara.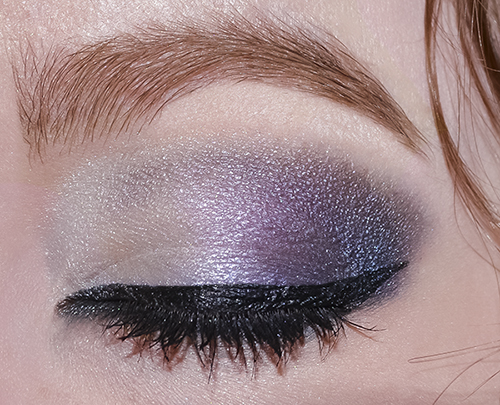 As you can see from the swatch examples from Sugarpill, the eyeshadows become even more vibrant when applied wet, which is great for more extreme looks.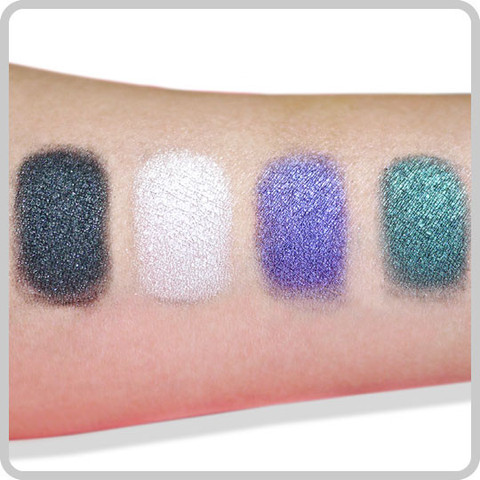 I look forward to seeing what additional looks I'll create with this palette in the future, not to mention in combination with the other awesome eyeshadows I have from Sugarpill!
If you have any suggestions for looks with vibrant color, let us know in the comments and we'll provide tutorials in a future post!