Starting my Mary Kay business has been life changing for me. My dream job since I was four years old to be a stay at home mom and own my own business. "Where you are the star!" was my tag line. Other kids wanted to be singers, athletes or movie stars but not me, I knew I was going to do this. I even wrote a book about this in first grade. When I graduated high school I was determined to make my life long dream a reality. I took off six months to work full time to save for Cosmetology school.
In 2009, I graduated from Cosmetology school and started working in the industry. I loved my job and my clients. They trusted me- not only with their hair, but with their stories. I loved seeing their names on my schedule and remembering our last appointment- wondering how that interview went or how their kids were doing. I loved the relationships we formed. It didn't feel like work to me. I was connecting with people on a deeper level.
As an Independent Beauty Consultant with Mary Kay I am finally in my dream job. I am able to be a stay at home mom to our three daughters AND I own my own business in the Beauty Industry. I love the company I work for because my main job is to make people feel important. I am living what I was doing through my blog, and Youtube channel. I am walking others through Skincare and Makeup application. Mary Kay is my life dream made a reality. When you book an appointment with me, you are fueling my dream fire. Mary Kay is proof that every little girl's dream can be made a reality.
Shop my personal website directly by clicking the link below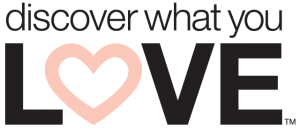 Each image provides a clickable link for more information