What is it?
599Fashion.com is a website where EVERYTHING is $5.99 or less! This site has stuff for everyone (men,women, kids) They have a variety of clothing, shoes, accessories, jewelry, etc.  Okay guys… we all know I love a good deal, so when I heard about this site I HAD TO CHECK IT OUT! Seriously, there is seriously so much on here. After spending some time checking it out I ended up purchasing some shorts, a skirt and two rings. Anytime that I order from online I make sure to read their sizing chart. Ordering online can be challenging, especially when there is not a local store to do returns or exchanges at. Luckily these guys offer free returns and exchanges.
Order/Shipping:
On April 12th I placed my order… I chose 8-12 day shipping because it was the cheapest, expecting the package to arrive between April 20th and April 24th. I watched the USPS tracker, I was so excited about this order! April 24th came and went, no package. It was weird, because according to the tracker my package was in Indiana for FIVE DAYS! I waited until April 28th to call customer service. The woman I spoke with was really nice, and she assured me that everything would arrive on April 30th. Which was weird, because the tracker is stuck in Indiana which she even confirmed… how does SHE know?? Anyways. Package arrived on April 30th like she said it would. So total days spent waiting for this package was 18 days. After I  complained (yes I was that person) how I paid for the 8-12 day shipping and it was six days past, they did return my shipping charge so that was nice. Thanks 599!
Arrival of shipment:
So like I mentioned before I bought several things. I made sure to measure correctly as I was POSITIVE this stuff was coming from China, how else is it so cheap? I went into this knowing that the sizing is off. I always read reviews and double check sizing etc. One item fit, one did not.  The rings I purchased looked significantly different from the picture as well. womp womp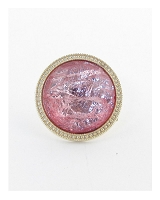 (website)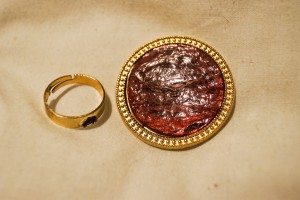 (in person)
This pink one for example, looks like they literally glued tinfoil to a circle ring and put a cap on it. I wore the pink one from opening the package until five or six hours later just to show my husband, family etc how it looked (luckily the rings were only a dollar) but no joke, by the six hour mark the sucker broke! I haven't really touched the black ring since the pink one broke… but you can see it below.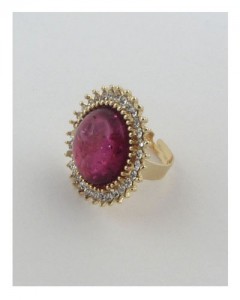 (website)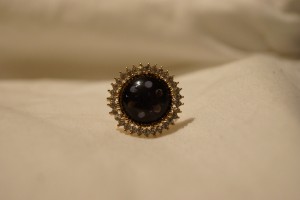 (in person) 
So this ring… I mean let's be honest, what exactly is up with the holes? You can see them always. All. The. Time. I just don't like that. I felt that they took the picture at the angle it is to hide the fact that there are visible holes. Granted I did choose a different color ring than the one shown on the website… but regardless I felt the picture on the website was misleading.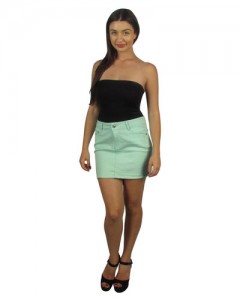 (website)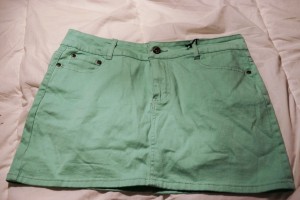 (in person)
This was the article of clothing that actually fit. Honestly, it looks just like the picture. It fits great. It is short but I figured it would be, I mean it's a mini skirt! I usually wear skirts with leggings anyhow! I am pleased with how this one looks, fits etc. Yay!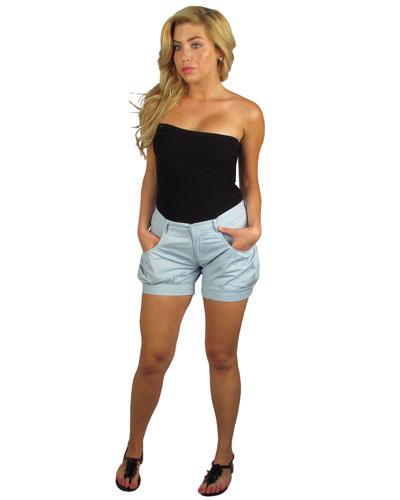 (website)
(in person)
Like these shorts… let's just talk about it. The pockets are weird. I just have to say it. They wrap around front and back and push out weird. I don't know. They just were terrible. The coloring was of too.
Would you order again?
Although I did have one item work out, I really don't think I will be purchasing anything from 599 for awhile/in the future. I had considered looking into their dresses, thinking maybe it is just a "bottoms" problem. However, after the hassle with shipping and everything it just seems like it isn't worth the headache to do it again. Customer Service was really nice, hey they returned my shipping… I just don't have the time for it right now. Who knows, maybe I will change my mind and give them another shot at some point. I really do like the skirt so there is that! It wasn't a total bummer. If you have ordered from 599 with a GREAT review or had great success please let me know! I feel kind of bad, maybe I just had bad luck. But hey, that is the risk of ordering online.
<3 L