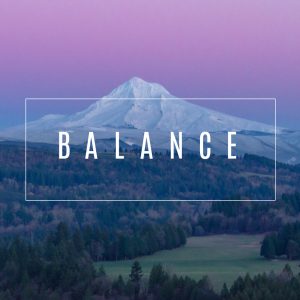 Today we are looking at our intuition and the third-eye chakra.
Are you living your dreams in balance with your reality? What is your biggest dream? What is something you wish could happen right now?
Imagine you get a call offering you whatever your dream is- with the exception of your current life. Your family, your friends, it all stays behind, but you can have this one thing. Would it be worth it if you had to throw away everything else?

Dramatic or extra as that sounds, it is also relatable on a smaller scale. While it is exciting when we start something new, it is important that this new thing does not overpower our thoughts. Evaluate yourself in your mindset and conversations. If you are only talking about this new thing, remind yourself- You can not leave the old you behind. You will always be you!   Nothing should occupy 100% of your thoughts. Balance is key.