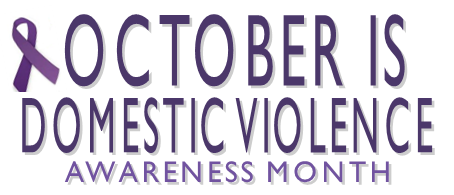 Every October, The Mary Kay Foundation observes National Domestic Violence Awareness Month by awarding grants to deserving women's domestic violence shelters across the United States. I was really moved by this and I wanted to do something to bring awareness right here in the Twin Cities. How many survivors could I make a difference for right here in my own backyard? If Mary Kay Foundation can make a difference nation wide, I can make a difference right here.
After talking with my team, we connected with two local battered womens shelters to see how we could help. For privacy, I will not disclose their information here. Both shelters provide battered women, men, and their children with immediate safety. They work with battered women with crisis needs, including safety planning, meals, basic necessities, housing, financial resources, medical care, transportation, legal support, clothing, goal setting, education and support groups.  Their services are all free of charge.
We are creating pampering packages to honor the survivors of domestic violence for their strength and courage. These packages will be distributed at these two local emergency shelters. Each pampering package will include our Satin Lips® Lip Balm, which provides 6-hours of hydration and Fragrance-Free Satin Hands® Hand Cream, which provides 24-hours of hydration through several hand washings. Both products are great for daily use and ideal for extra hydration in the upcoming colder months. Each package will be personally gift wrapped and include the name of the sponsor. There is no profit involved for the consultants as all proceeds go directly towards creating the pampering packages.  We will bring the donations to both shelters on December 15th for distribution for the holidays.
These pampering packages will bring support, hope and encouragement to domestic violence survivors who live right here in our neighborhood.  Domestic Violence thrives when there is silence. A lot of people don't talk about Domestic Violence. I'm assuming because they don't know what to say. Guess what? Saying something is better than being silent. Not talking about it doesn't make it go away. It makes it WORSE. Put yourself on the other side of it. How would you feel if you were going through something that you couldn't talk about. You were scared of repercussions, being judged, the shame, the SILENCE…. Standing up for yourself takes COURAGE. Talk about Domestic Violence. It NEEDS to be talked about. It is NEVER ok. Start a movement, bring awareness and make a change. Be the voice. Talk about it.
If you would like to support this project send me an email for more information. I would love to share with you the shelters we are working with so you can learn more about them, and how your support will impact the lives of these survivors.
For now, here is some education on what these survivors have gone through:
What is battering?
Battering is a pattern of behavior used to establish power and control over another person through fear and intimidation, often including the threat or use of violence. Battering happens when one person believes they are entitled to control another. Assault, battering and domestic violence are crimes.
Physical Battering – The abuser's physical attacks or aggressive behavior can range from bruising to murder. It often begins with what is excused as trivial contacts which escalate into more frequent and serious attacks.
Sexual Abuse – Physical attack by the abuser is often accompanied by, or culminates in, sexual violence wherein the woman is forced to have sexual intercourse with her abuser or take part in unwanted sexual activity.
Psychological Battering -The abuser's psychological or mental violence can include constant verbal abuse, harassment, excessive possessiveness, isolating the woman from friends and family, deprivation of physical and economic resources, and destruction of personal property.

The Facts
1 in 4 women over the age of 18 in the U.S. will be affected by domestic violence in their lifetimes.
1 in 3 teens has experienced some form of abuse in a dating relationship, and nearly half of dating college women report experiencing violent or abusive dating relationships.
Domestic violence and dating abuse don't discriminate; abuse can happen to anyone, regardless of gender, age, race, sexual orientation or religion.
Domestic violence is most common among women between the ages of 18-24.
Victims of domestic violence may be unable to leave an abusive partner or may be forced to return to an abusive partner for economic reasons.
7 out of 10 psychologically abused women display symptoms of PTSD and/or depression
Women experiencing psychological abuse are significantly more likely to report poor physical and mental health
Psychological abuse is a stronger predictor of PTSD than physical abuse among women
Physical, mental, and sexual and reproductive health effects have been linked with intimate partner violence including adolescent pregnancy, unintended pregnancy in general, miscarriage, stillbirth, intrauterine hemorrhage, nutritional deficiency, abdominal pain and other gastrointestinal problems, neurological disorders, chronic pain, disability, anxiety and post-traumatic stress disorder (PTSD)