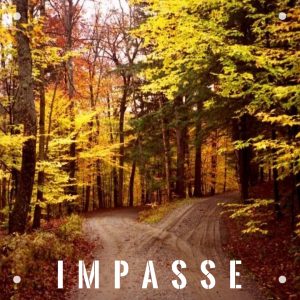 Today we are looking at our emotions in our sacral-chakra. 
Sometimes things happen that hold us back on our goals or dreams. Whether or not we acknowledge it, there is good that happens in this situation.  You are still on the road to your goal, you are just on a different path- a detour.
Think of a time this has happened to you, where you had everything working out as planned and then something came up that stalled your progress. It could be a memory you are holding onto or perhaps a situation you are currently facing. Do not let this roadblock hold you back, there is always another route.  While you are traveling this detour remain in control of your emotions. You have the power to chose. Look for the positive on your path.
Daily renewals are meant to be utilized as ten-minute writing prompts for self-discovery. The colors are in relation to chakras. More information can be found here: Enlightenment